Field Residences: Your Ideal Home in Sucat, Parañaque City

Welcome to Field Residences, the perfect residential community that sets the stage for comfortable and convenient living in Parañaque City. Developed by SM Development Corporation (SMDC), Field Residences offers a plethora of living options designed to meet your ever-evolving lifestyle. Whether you're a young professional, a growing family, or a retiree, Field Residences has the ideal home that adapts to your needs.
Welcome to Field Residences, a Premier Residential Development in Sucat, Parañaque City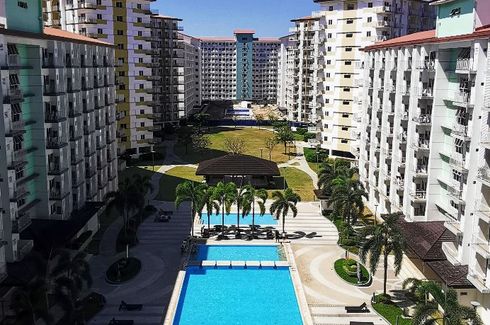 Tucked away in the vibrant Sucat neighborhood of Parañaque City. Field Residences, a meticulously crafted residential development by SMDC offers a serene sanctuary from the city's hustle and bustle. However, it maintains convenient connectivity to essential establishments and transportation hubs.
In addition, with its prime location, Field Residences seamlessly combines tranquility and accessibility, providing an ideal choice for those seeking a balanced and fulfilling lifestyle.
The Perfect Living Options for Every Stage of Life
Field Residences sets the stage for a wide range of living options that suit individuals and families at whatever stage of life they may be. Also, the development features meticulously designed units, ensuring that each space is maximized for comfort and functionality. Also, from cozy studios and one-bedroom units to spacious three-bedroom suites, there's a home in Field Residences that perfectly fits your needs and preferences.
Unparalleled Amenities and Features at Field Residences

Field Residences is synonymous with a luxurious and resort-inspired lifestyle. The community boasts a variety of amenities that cater to your leisure, fitness, and relaxation needs. Also, dive into one of the expansive swimming pools, including dedicated kiddie pools for the little ones.

In addition, stay active and enjoy the badminton courts, basketball courts, and jogging paths. Host gatherings in the function rooms or enjoy quality time with your family in the beautifully landscaped gardens. Field Residences provides an abundance of amenities to enhance your overall well-being and enjoyment.
Prime Location in the Vibrant South of the Metro

Field Residences is strategically located in Sucat, Parañaque City, just a stone's throw away from essential establishments and key destinations. Enjoy easy access to domestic and international airports, ensuring hassle-free travel for frequent flyers. Explore the nearby malls, such as SM City Sucat and Mall of Asia, where you can indulge in shopping, dining, and entertainment options.

Additionally, with its proximity to Pasay City, Las Piñas City, and the Entertainment City complex, residents of Field Residences have a myriad of recreational and leisure activities right at their doorstep.

Furthermore, Field Residences offers a diverse selection of unit options, catering to your specific needs and preferences. Whether you desire a cozy studio unit or a spacious three-bedroom suite for your growing family, Field Residences has the perfect home waiting for you.

In addition, each unit is thoughtfully designed to maximize space and functionality, creating a comfortable living environment. The inclusion of balconies in select units allows you to enjoy panoramic views of the city and unwind in the privacy of your own outdoor space.
Field Residences offers a range of unit

Field Residences offers a range of unit configurations to suit different lifestyles and preferences. Whether you're looking for a cozy studio unit or a spacious three-bedroom suite, you'll find a home that meets your needs. Enjoy the breathtaking views from your unit's balcony, where you can unwind and relax after a long day. Moving on, let's highlight some of the key features that set Field Residences apart from other residential developments.

In addition to its outstanding amenities, Field Residences boasts a strategic location that offers unparalleled convenience and accessibility.
One notable feature of Field Residences is its commitment to sustainability and eco-friendly practices. The development incorporates green spaces and landscaped gardens, promoting a harmonious coexistence with nature. The use of energy-efficient systems and materials not only reduces the carbon footprint but also lowers utility costs for residents.
Your Dream Home Awaits at Field Residences

Furthermore, let's delve deeper into the exquisite features and facilities that make them stand out from the competition.

Located in Sucat, Parañaque City, Field Residence is conveniently close to prominent commercial centers, educational institutions, and medical facilities. In particular, it is in proximity to SM City Sucat, a well-known shopping destination with a plethora of retail stores, dining options, and entertainment facilities.
Moreover, its easy access to domestic and international airports ensures stress-free and convenient journeys for frequent travelers.
Field Residence offers an array of lifestyle-enhancing amenities that cater to the diverse needs of its residents. Also, from the moment you step foot into the grand lobby, you'll be greeted by an ambiance of elegance and sophistication.
The development boasts 24-hour security, ensuring the safety and peace of mind of its residents. Additionally, there are dedicated parking spaces available, so you never have to worry about finding a spot for your vehicle.
Experience the ultimate in comfortable and convenient living at Field Residences
Take a dip in one of the expansive swimming pools, where you can enjoy a refreshing swim or simply bask in the sun on the poolside lounge chairs. Also, the kids will have a blast at the dedicated kiddie pools, splashing around and making new friends.

For those who enjoy staying active, they offer well-maintained badminton courts and a basketball court, perfect for friendly matches and workouts. Jogging paths wind their way through the lush landscaped gardens, providing a serene environment for outdoor exercise.

Additionally, they boast extraordinary recreational facilities that cater to residents' diverse leisure and entertainment preferences.

With its prime location in Parañaque City and an array of living options that suit every stage of life, it also offers a lifestyle like no other. Also, enjoy the exceptional amenities, the lush green spaces, and the proximity to key establishments and transportation hubs. Discover your dream home at SMDC and make the vibrant south of the metro your new address.
FAQs:
Q: Is Field Residences ready for occupancy?

A: Yes, it's ready for occupancy. You can move into your dream home and start enjoying the exceptional amenities and lifestyle right away.
Q: What are the nearby landmarks and attractions?

A: Field Residences is conveniently located near SM City Sucat, Mall of Asia, and the Entertainment City complex. It also offers easy access to the domestic and international airports.
Q: Are there recreational facilities for children?

A: Yes, they provide dedicated kiddie pools, playgrounds, and open spaces where children can have fun and engage in outdoor activities.
Q: Are there sports facilities available?

A: They offer various sports facilities, including badminton courts, a basketball court, and jogging paths, allowing residents to maintain an active and healthy lifestyle.
Q: Can I host gatherings or events within the community?

A: Yes, they provide function rooms and landscaped gardens that are perfect for hosting gatherings, events, and celebrations.
Conclusion:

SM Development Corporation (SMDC), is a premier residential community in Sucat, Parañaque City. With its range of living options, unparalleled amenities, prime location, and commitment to sustainability
Set the stage for comfortable and convenient living in the vibrant south of the metro. Whether you're a young professional, a growing family, or a retiree, Field Residences has the ideal home that adapts to your needs. Explore and discover a place where you can meet your ever-evolving lifestyle